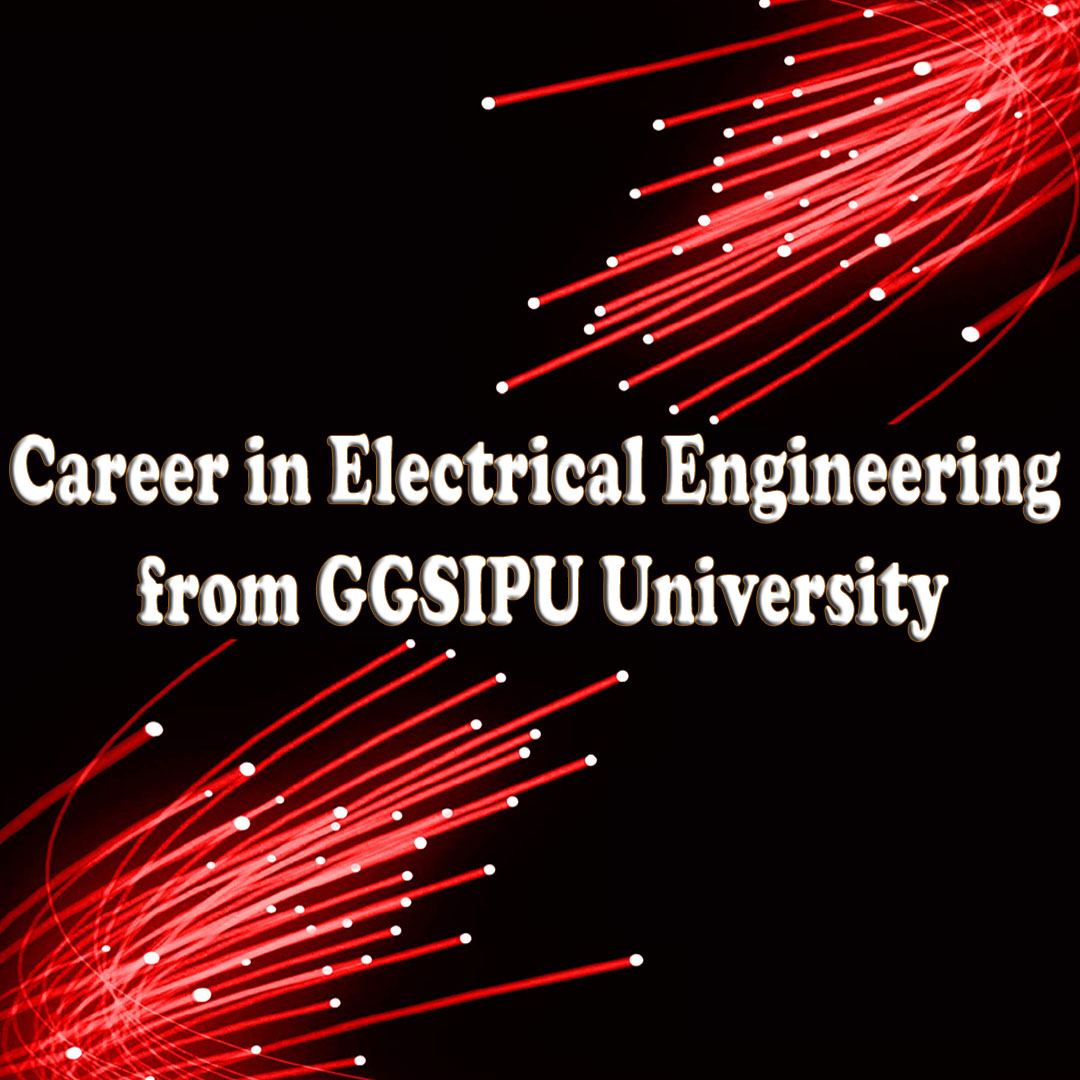 IPU Electrical Engineering: Electrical Engineering is a study on electronics, electricity, and electromagnetism. The students who study this subject have to learn generation of electric power, electric circuit design, instrumentation, and control system. The work of professional electrical engineers is to design electric circuits and different equipment to work on a large power plant, computer chips, industrial machinery, and ignition system for automobiles, space crafts, and all different kinds of engines. Due to the advancement of the technology industry more sector is available to work for an electrical engineer.
The availability of jobs is always there in this field. Some of the common posts offer by electric engineers are Telecommunication engineers, power engineers, design engineers, system analysts (consultants). The work includes maintain and manufacturing the engine's flow of power plants, control the ignition system in an automobiles industry, spacecraft and engines are worked on and researched in many ways to calculate the cost of manufacture with its related specification. Preparation, analysis, and review reports are been prepared and done based on the data they prepare and give necessary tech support when required. The job of an Electrical engineer is hard and comes with challenges.
Some of the job responsibilities are to meet new clients and local authorities to tell them about the new designs and circuits that are manufactured and when can be implemented in various sectors. The job also requires good communication skills as sometimes one could have to coordinate with other engineers, lawyers, scientists, and technicians. Work hours can also be stretched in case of meeting a deadline. This job also sometimes requires the engineers to out on trips and other cities for official work, to represent their company.
Advantages and Disadvantages of being an electrical engineering-
Advantages:
Well paid benefits
Skills can also be utilized in other careers.
Good package for overseas engineers.
Multiple work profiles to enhance your expertise.
Disadvantages:
Require skills and knowledge
Risk of injury
Unstable work timings
There is a need for employment growth.
The company may ask you to visit remote locations
Future Growth:
A designer, when he takes up a career, can require a very long time to advance at a mid-level position. It relies upon numerous elements like general execution, projects cutoff time, and the business climate. As of now, the sun-oriented, oil and gas areas are on top.
How to become an electrical engineer from GGSIPU?
Students should have passed in their class 12th from Physics, Chemistry, and Mathematics or math's and biology with the minimum score of 55% to get into a recognizer university. Students should also have to clear an entrance examination in JEE Main to be eligible for a seat in GGSIPU in the electrical engineering stream
Students can go for further students by pursuing ME/M.Tech courses after clearing GATE.
The Expense of the studies:
The average expense of B.Tech. course is around Rs. 1 lakhs per annum in GGSIPU affiliated colleges.
List of colleges in GGSIPU offering Electrical Engineering
https://ipuadmission.com/btech/ee-(electrical-engineering)-
Books and other study material to study from which will be helpful:
Basic electrical engineering-Vincent Del Toro
Analysis & Design of transimpedance Amplifiers for Optical Receivers-Eduard Sickinger
Power System Analysis-Hadi Saadat
Electrical Machine-Transformer & Induction Machine-P.S. Bimbhra
Power Electronics-Bhimra
For regular Updates, do check
https://www.ipuadmission.com/
https://www.facebook.com/ipuadmissionblog
https://www.instagram.com/ipuadmission/
https://www.youtube.com/ggsipuniversityadmission
Or call @8384086744
Or write to contactggsipu@gmail.com