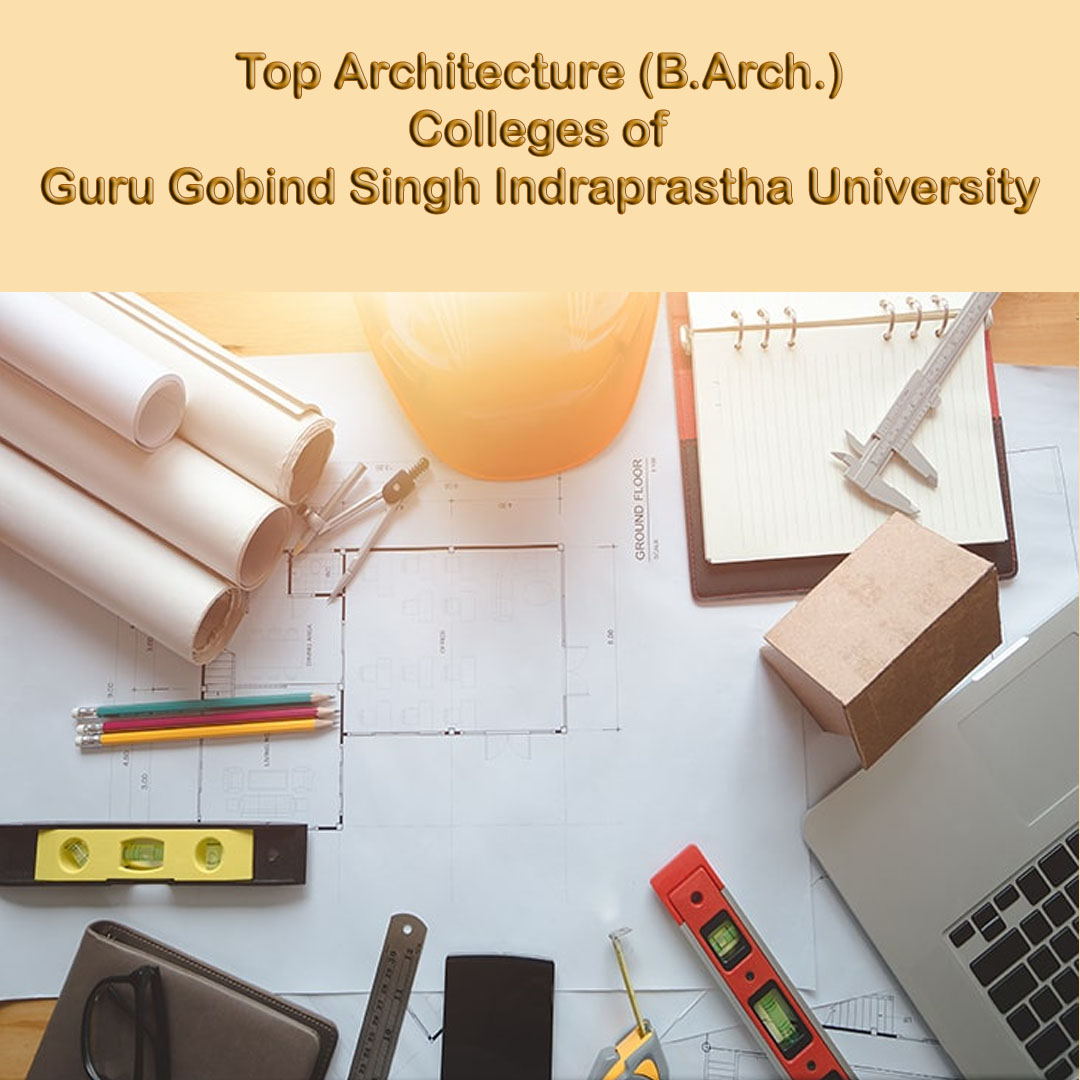 Guru Gobind Singh Indraprastha University is being for 23 years where students can get the best opportunities for their career in the field of architecture. The GGSIPU is a reputed college that can uplift your talent and your skills and make a good career in this field.
Bachelor of Architecture (B.arch) permits the students to pursue knowledgeable and expert careers within the architecture field by indulging both theoretical knowledge as well as practical skills in the students. The university of Guru Gobind Singh has acquired prominence within the past few years to be an educational as well as a research institute with reputation and value. A degree in architecture from a credible and reputed college of GGSIPU will enable you to uplift your talent and skills for your better future they had a wide variety of an architectural engineer, historian, building, researcher, draftsmen, interior designers, section engineers, technologists or an art director.
Guru Gobind Singh Indraprastha University has the top 3 colleges for pursuing B.Arch in 2021-22:
1.University school of Architecture and planning
2.MBS school of planning and architecture
3.Delhi techinal campus
Let us see why these colleges are good for those who are opting for architecture and design for their career
University school of architecture and planning
University school of architecture and planning (USAP) which is affiliated by Guru Gobind Singh Indraprastha University offers a B.Arch, which is a regular program for five years in architecture. They just not focus on theory but also in the application of architectural knowledge,USAP enables the students to participate in contemporary challenges in the areas of Urban and Regional Planning, Technology, Ecology, Building Management, and Habitat Management.
Students can take advantage of GGSIPU's academic and non-academic infrastructural facilities which are:
Library with more than 5000 volumes
Journals with architectural studios
Workshops
GGSIPU is coming up with new creation of an East campus with the best infrastructure. Alongside USAP is also planning for the new institute of design.USAP also constantly striving for excellence, so that students can get a chance to study under the guidance of a dedicated faculty, the students have enough opportunities to actively engage in extracurricular and co-curricular activities beyond conventional classroom learning.
2. MBS School of Planning and Architecture
The MBS School of Planning and Architecture which is approved by COA and AICTE offers B.Arch. course in affiliation with the Guru Gobind Singh Indraprastha University The MBS school of planning and architecture focuses on imparting practical knowledge for students this institute has made spacious design studios to provide a stimulating learning environment that enables the students to experiment with the design concepts and execute them by taking part in the different competitions which can boost their confidence. The studios are equipped with drafting boards, mounted projector, and display board.
The design studios consist of labs and workshops which are:
Carpentry and Model making workshop
Surveying and levelling laboratory
Climatology laboratory
Building materials and laboratory
Construction yard
Computer laboratory
The institute's library is well-organized containing a large collection of around 5000 books related to architecture and design
This institute is recruited by well-known and reputed firms like:
INTACH
Kothari and Associates
ARCOP
Design plus
Creative Group
Jaiswal and Associates
Being an institute of innovation and learning, the students are regularly motivated to showcase their designing expertise and to make a strong portfolio that can be applied in numerous platforms.
3. Delhi Technical Campus
The Delhi Technical Campus (DTC) runs the council of architecture approved B.Arch. course. DTC provides education in the fields of architecture, engineering, and management.
In the COVID-19 situation, the institute has been delivering online development programs, faculty development programs, and also online lectures using ICT.
DTC encourages the students to participate in a number of societies to build up their soft skills such as teamwork, communication, innovation, and leadership. The students can also be a part of technical, cultural, and sports societies as part of their co-curricular initiatives.
The school of architecture, within DTC, also conducts seminars, workshops, expert lectures, short-term training programs, and other value-added courses as an essential part of value-based learning and concept learning.
DTC provides excellent infrastructural facilities for a comfortable learning experience for the students being there.
For students, DTC provides hostel and transport facilities.
They also have a library, canteen, architectural labs, computer labs, auditorium, board room, and modern classrooms.
DTC has been awarded 'A' grade by GGSIPU and ranked 8th in times of India's top emerging institute ranking survey of 2020.
While DTC is primarily known for engineering college its dedication and zeal to impart the knowledge to students in the field of architecture make up for any doubts one might have.
For more details on the admission process contact:- 9999998022
For regular Updates, do check
https://www.ipuadmission.com/
https://www.facebook.com/ipuadmissionblog
https://www.instagram.com/ipuadmission/
https://www.youtube.com/ggsipuniversityadmission
Or call @8384086744
Or write to contactggsipu@gmail.com